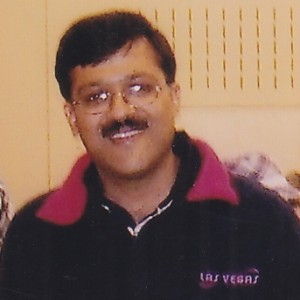 Dr. Ashish Jain
Ophthalmologist
Qualification
M.B.B.S – Maulana Azad medical college, Delhi 1994
M.S – Ophthalmology, Delhi
F.R.C.S ( Endinburgh,U.K)
Experience
M.B.B.S – Maulana Azad medical college, Delhi 1994
Practicing as
Sr. consultant Tulip Clinic, Noida
Sr. Consultant Squint and Occuloplasty, Jaypee Hospital Noida
Director :
Jain medical center and laser eye hospital , Meerut.
Chairman :
International society for blind and handicapped relief
Specilaization
Phaco and foldable lens implant
Lasik laser for removal of glasses.
Facial aesthetics involving blepheroplasty, ptosis and squint surgeries
Botox and Fillers
Contact :
Tulip Clinic
D-30, Sector – 52, Noida
Phone no:- 0120 4208960
Tulip Clinic
Mahagun Mart, Sector – 78, Noida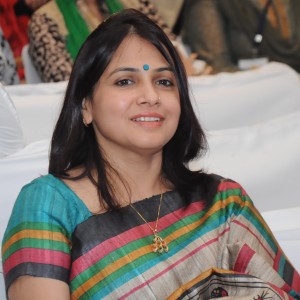 Dr. Priyanka Jain
Pediatrician
Qualification
M.B.B.S – SNMC Agra – 1995
M.D, Pediatrics LLRM Medical College, Meerut
P.G.P.N (Postgraduate programme in nutrition) from Boston, U.S.A
Awards
Gold medal in M.D Pediatrics
National speaker in various conferences on Autism, ADHD, Celebral palsy, Developmental delay and Learning disabilities.
Senior Adviser in Editorial Board of IAPCDG Journal
Appointed as Trainer & North India Coordinator under IAP Action Plan-2016 for carrying out TOT (Training of Trainee) in Development Pediatrics.
Honorary fellowship in developmental pediatrics by Central Indian Academy of Pediatrics in 2015.
She has been selected member of disability certification committee of Govt Of India.
Experience
17 Years of experience
Practicing as a Sr. developmental pediatrician in JaypeeHospital,Noida & Tulip Clinic, Noida
Work Experience
After M.D, she worked in Stanley medical center U.K., After returning to India, she joined Jain medical center, Meerut as Consultant Pediatrician. She started department of developmental pediatrics in Jain medical center in 2002 and hosted National conference of "IAPCDG" in 2008 in Meerut.
She established "TULIP CLINIC" in Noida, in 2012 – the center for pediatrics and neuro developmental disabilities in 2012, Presently, she is practicing as senior developmental pediatrician in Jaypee Hospital, Noida.
She is working towards creating awareness regarding high risk newborns, their complications, prevention of childhood disabilities like Autism, Cerebral palsy, Mental retardation etc. In this direction "CIPLA" has released her educational video cd for educating people in peripheries. She is doing school health projects also to create awareness.
She established the department of developmental pediatrics in Rama Medical College, Ghaziabad, N.C.R, in 2012 and was associated as senior consultant.
Conference
Speaker in various National & State level conferences of Indian academy of paediatrics
Conducting school health programes for creating awareness regarding 'Child Health' amongst students, teachers and parents, conducting adolescent counselling and solving adolescent problems in school children
Contact :
Tulip Clinic
D-30, Sector – 52, Noida
Phone no:- 0120 4208960
Mobile:- 9818005749
Timings:- 6pm to 8.30pm (Monday to Saturday)
Sunday:– 12pm to 1.30pm
Tulip Clinic
Mahagun Mart, Sector – 78, Noida